COVID-19 Resource Center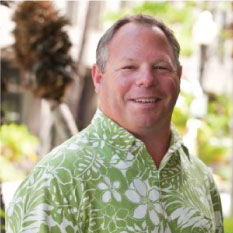 Message from our CEO, Matthew Delaney
Dear Clients,
As the COVID-19 pandemic evolves, I want to share with you what California Accounting is doing to ensure business continuity and the safety of our team members, clients and communities. Our top priorities continue to be assuring the well-being of our team members, providing uninterrupted service to our clients as their trusted advisor, and doing our part to help prevent further spread of the virus in our community.
We are assessing the situation as it evolves and adjusting our operations to maintain continuity and to support the safety and health of those impacted, in accordance with guidance from government and public health authorities.
We will be providing ongoing news updates and resources on our website to help you manage your changing needs and minimize the impact of COVID-19 on your business operations.
In these uncertain times, the California Accounting team continues to be committed to serving as your trusted and valued partner and delivering the quality service you expect from us. If you or your business need help navigating the changing tax, accounting or payroll laws or deadlines, creating a strategic plan to move forward, addressing sudden staffing issues or meeting other challenges, we are here to support you.
Sincerly,

Matthew Delaney
CEO/President
---
Email Links
---
Resources
The CARES Act
Families First Coronavirus Response Act
Additional Guidance
---
Operations
No Changes to Service
At this time, there should be little to no disruption to your recurring accounting, tax or payroll services. However, if you have any concerns please contact your client service team immediately to address.
A Note Regarding Documents Delivery
Clients are no longer able to physically drop off their tax documents at the Folsom office. For our new process, we kindly suggest that you use our Client Vault. Please contact Danny@CaliforniaAccounting.com to get it setup. However, if you do need to physically drop off documents, we kindly request that you deliver them to our Citrus Heights location.
Income Tax Deadline Updates
Our tax professionals are staying up-to-date on any imperative changes to income tax deadlines and will communicate with tax clients as needed. If you have any questions, please contact your tax service team immediately to address.
Management Contact
In case you have any questions or concerns you'd like to address with management, contact information is provided below:
Matthew S. Delaney, CEO
Matt@CaliforniaAccounting.com
Scott A. Strimling, President
Scott@CaliforniaAccounting.com
Ira Einhorn, CPA, Director of Tax Services
Ira@CaliforniaAccounting.com
Sean T. Boyd, CPA, CFP, CVA, Director of Tax Services
Sean@BoydCPAs.com
Your business is important to us and we will continue to communicate proactively.
Sincerely,
California Accounting